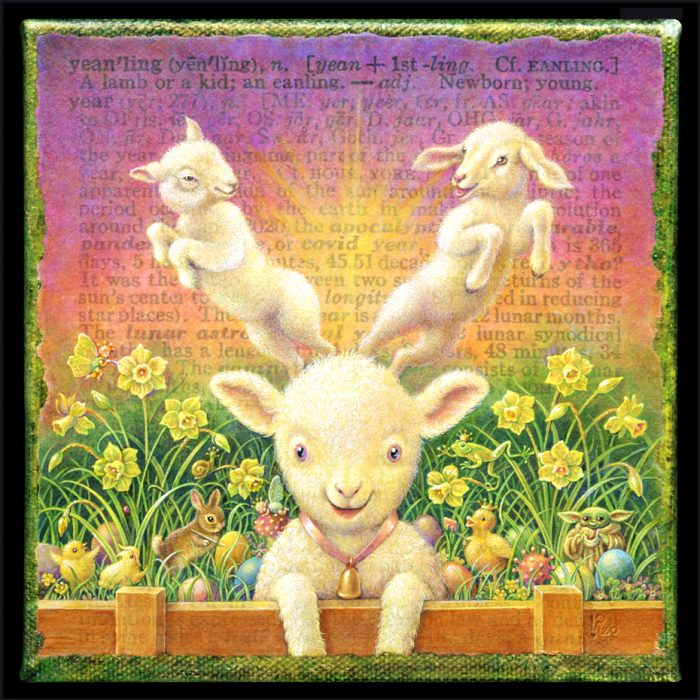 Why yes, it has. And quite a year at that!
2020 has been strange, difficult, terrifying, at times surprisingly delightful, but above all, unpredictable. That makes me all the more grateful for one favorite tradition that has remained unchanged: my annual week of illustrations for A.Word.A.Day! Many, many thanks to Anu for inviting me into his wonderful world of words once again.
Our first word for the week is Yeanling, which of course brings to mind cute, frisky baby goats & lambs, springtime, & a freshly blossoming… pandemic!? Coincidentally the background text included definitions for "year," so I couldn't resist tweaking it a bit to reflect this particular year. I had thought it would be fun to hide a few Easter eggs in the background, along with other youthful fauna of various species, but as I sketched, those too began to get a little weird!
Prints of this very odd painting (& the original while it lasts) can be found in my Etsy shop, CuriousArtLab.
I hope you all have found reasons to smile & ways to romp around a bit in 2020, despite its many challenges. I hope 2021 brings many more smiles & fewer struggles!