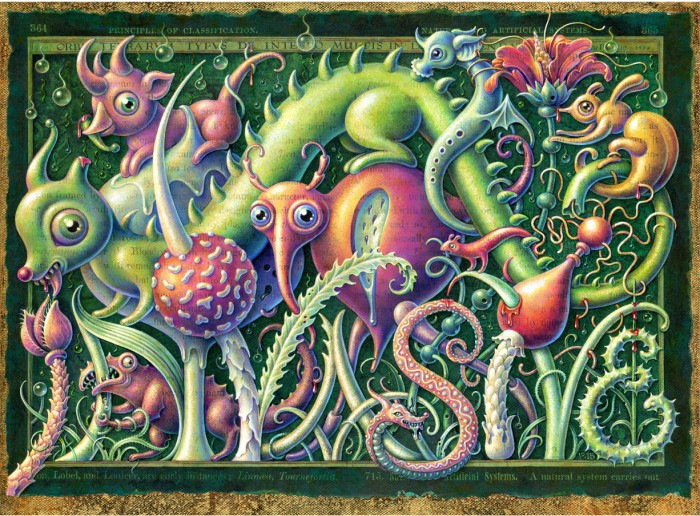 Yesterday I found out that these crazy creatures will soon be invading the Communication Arts 2016 Illustration Annual! To say this came as a happy surprise is putting it mildly– I think I alarmed my normally imperturbable husband by emitting something combining a shriek, a whoop, & hysterical laughter.
The news came at the perfect time, too, because I had just that moment been pondering my next painting & wondering if I ought to tame my ideas down a little. But I had so much fun working on Invasive, mostly because I had given myself complete permission to paint whatever came into my head. It seems odd really, how rarely I let this happen, when there is nothing stopping me but my own inhibitions. Now I feel emboldened to take another walk on the wild side!
The annual will be published in the May/June issue of CA, & as for the painting in my head, I'm hoping it will make its appearance before then!
 Addendum: Here it is in CA, woohoo!