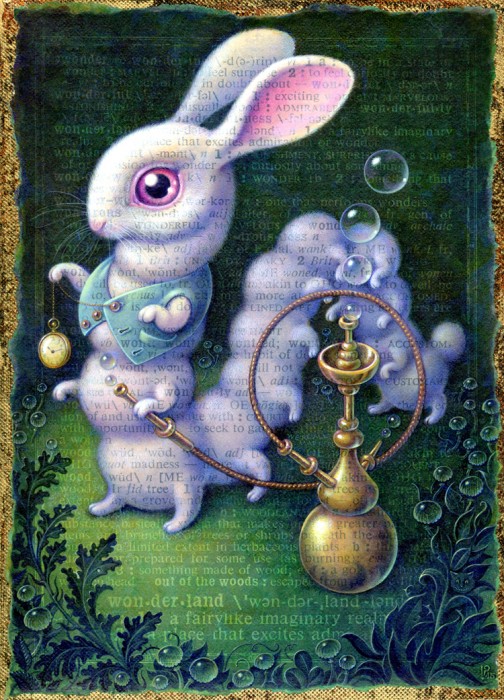 I'm delighted to announce that these two paintings (Odd Fellowship & Advice From a Bunnipillar) will be a part of Sweet n Low, a group show at the Bedford Gallery, Walnut Creek CA, June 22 – August 27, 2017.  If you're in the area, please drop by & see them in person! I'm sorry to say I won't be able to make the opening, but it sure sounds like a fun show!
From the Gallery's Website:
Sweet n Low features artwork from over 130 local, national, and international artists who extend the genre of cute from cuddly and precious to creepy and ironic. From kitsch and Margaret Keane's Big Eyes, to Japanese anime and contemporary Pop Art, we're unleashing the roly-poly, goofily-gamboling, saccharine-honeyed creatures on this earth and beyond!  Sweet n Low is part invitational and part juried exhibition, juried by Evan Pricco of Juxtapoz magazine and Antler Gallery, Portland, OR.
The Gallery is closed Tuesday July 4th