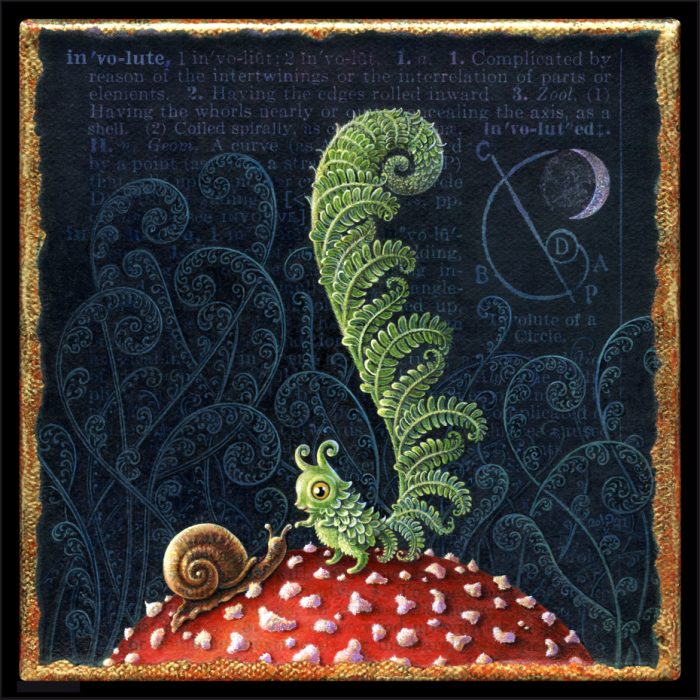 I've always had a weakness for curly green things…
…so when Anu offered the word Involute, my mind went right to fiddlehead ferns. And because I am probably part snail, I thought I'd throw in a little self-portrait as well! But then my alter-ego looked a bit lonely, so Fiddlehead Fernfellow was born. And what better place for the two to meet than on a magic mushroom in the moonlight?
The original painting is sold; prints are now available in my Etsy shop, Curious Art Lab.
Mugs are also available in my Zazzle shop, Curious Art Lab on Zazzle.