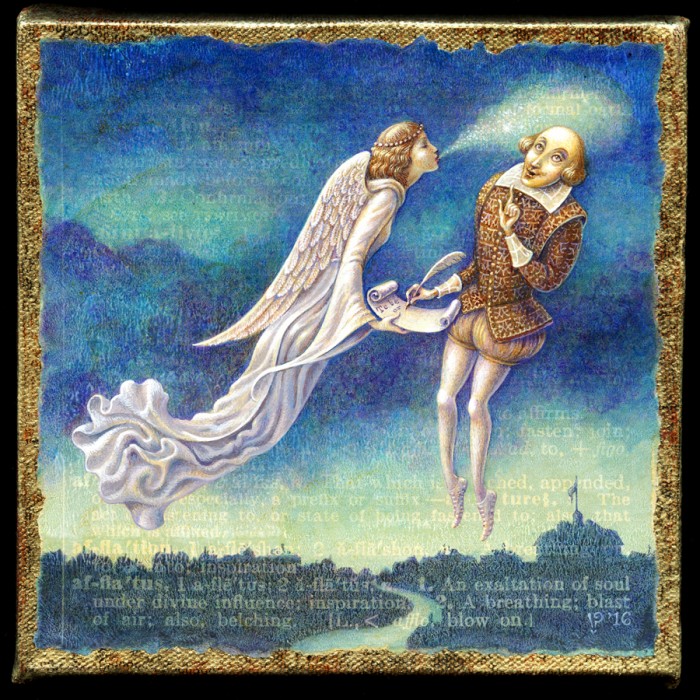 I didn't know this word until Anu suggested it for A.Word.A.Day, but once I looked it up I knew it would be great fun to illustrate! There's something delightfully Shakespearean about the definition of "afflatus" in the old dictionary I used for the background text– any word that could evoke both "an exaltation of soul" & "belching" would appeal to the bard, don't you think? Still, I hope his expression conveys that it's divine inspiration he's receiving here & not digestive vapors, however angelic. It was a technical challenge even to get a likeness since his face is barely the size of my fingernail!
Here's a work-in-progress shot showing the scale of the painting. (If you'd like to see more of this sort of thing please follow me on Instagram.)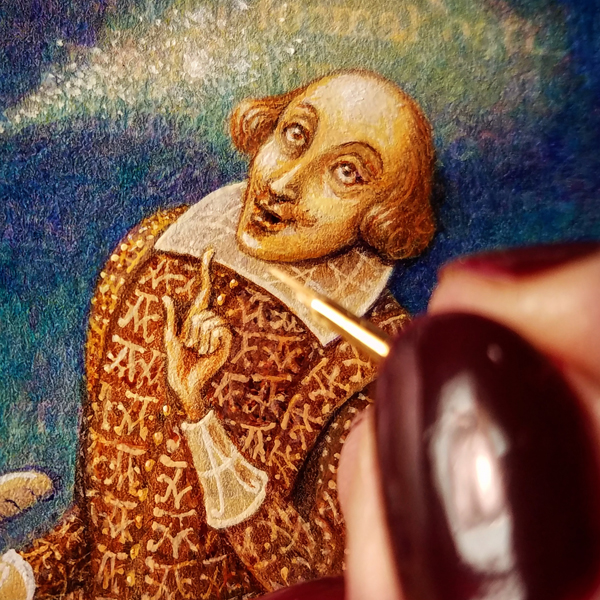 Original & prints available in my Etsy shop, Curious Art Lab!