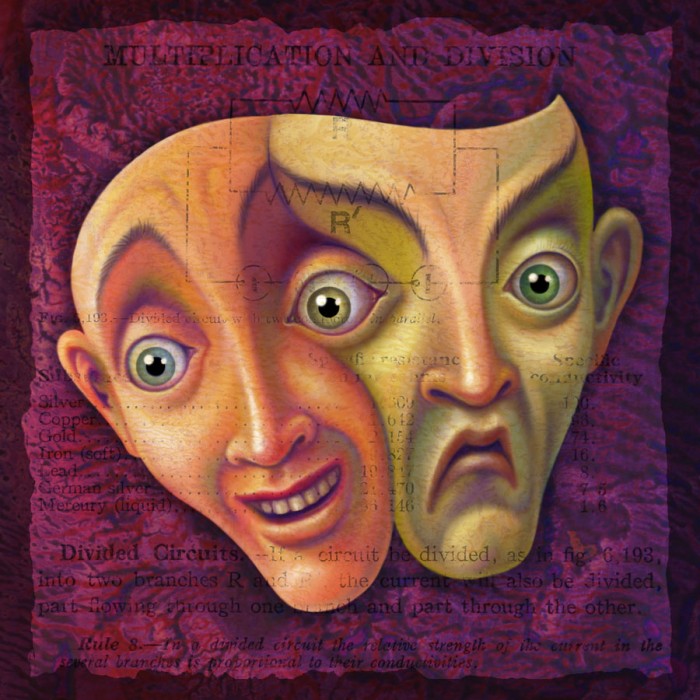 Ah, I do have a weakness for The Bobs. They're an a cappella group with a decidedly quirky bent. They do originals that range from silly (lots & lots of silly) to surprisingly intense, & amazing covers that are all over the musical map. This image illustrates their song, Mr. Duality. Sample lyrics:
My two sides want to pull me apart
But we're stuck together, where do we start?
That might seem to be dichotomy
But it could be worse if there were a lotta me
I don't want to have multiple personalities
Two is enough! 
The art is Photoshop, with background text & diagrams scanned from Iriquois Arithmetics, Iriquois Publishing Co, 1932 & Audel's Engineers and Mechanics Guide 8, Theo Audel & Co, 1921, plus painted textures.