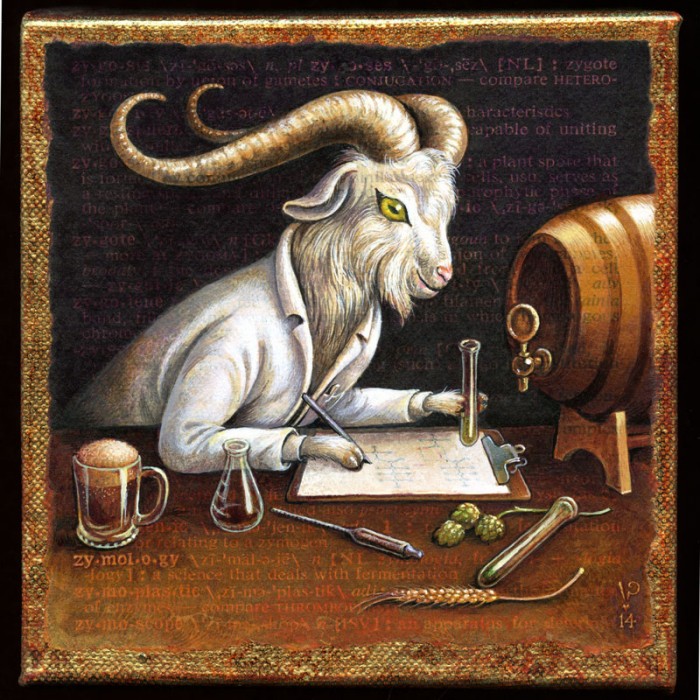 What could be better at the end of a long hard week in the lab than a nice refreshing craft beer? And hey, if you're a zymologist, you can call it research!
Why a goat (aside from those elegant horns that conveniently help form the "Z", that is)? Goats have a long association with beer– specifically bock beer– thanks to a regional German accent.
Quoth Wikipedia: The style known now as bock was a dark, malty, lightly hopped ale first brewed in the 14th century by German brewers in the Hanseatic town of Einbeck. The style from Einbeck was later adopted by Munich brewers in the 17th century and adapted to the new lager style of brewing. Due to their Bavarian accent, citizens of Munich pronounced "Einbeck" as "ein Bock" ("a billy goat"), and thus the beer became known as "bock". To this day, as a visual pun, a goat often appears on bock labels.
That's all the excuse I need. :-)
Meanwhile, back at the lab– Curious Art Lab, that is– I've brewed up some prints of this image for you!