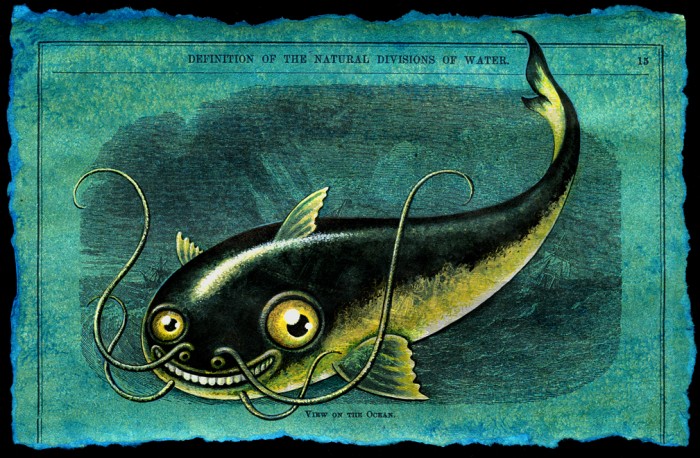 I painted this last year as part of the AlphaBeasts! series.
From my old Oddments blog:
This week's critter for AlphaBeasts! is Namazu, a giant catfish monster who causes earthquakes & tsunamis whenever he manages to wrestle free from his usual captive state. I thought it was interesting that catfish do tend to abandon their normal bottom-feeding habits when they feel tremors; their unusual activity at such times probably led to this legend.
Acrylic on illustration scanned from Cornell's Primary Geography, 1873. (And yes, I know catfish don't live in the ocean. Namazu is a river-beast. But I figured he might wander seaward when he's in mid-mischief.)
Prints are available in my Etsy shop!