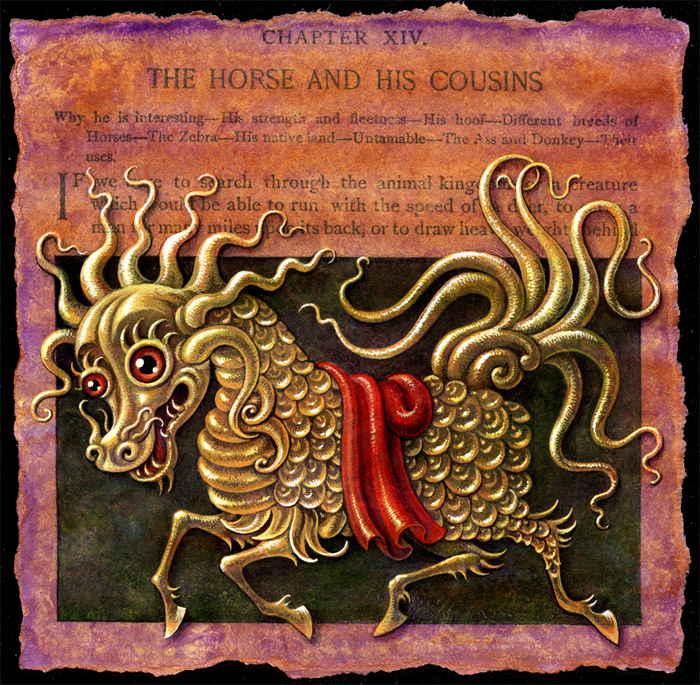 This isn't a new painting, but new to this site, & the process gif below is also new. It shows my technique with acrylic on paper fairly clearly– glazes, scumbles, details & highlights over archivally printed text. I painted this one entirely on the paper before mounting it to canvas, which is not my usual process, & usually the background doesn't disappear quite this thoroughly, but otherwise this is pretty much how I do most of my paintings.
The subject is Longma, the Chinese Dragon-Horse. It's still the Year of the Horse, right?
Acrylic on text scanned from Young People's Natural History, 1901. Prints of this image are available in my Etsy Shop.