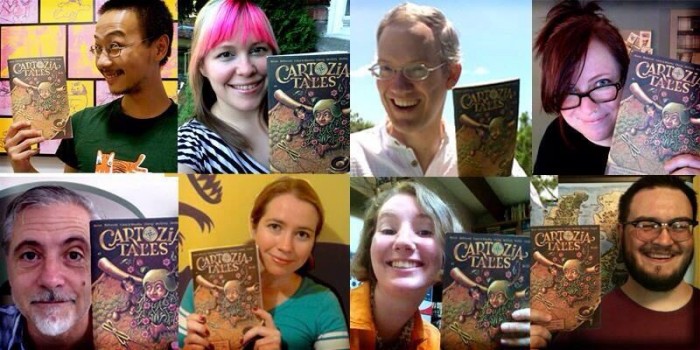 These lovely smiling people are the brilliant creators behind Cartozia Tales, holding their copies of Issue #1!* You can meet all of them & hear their voices in the Cartozia Kickstarter Video, & learn more about the comic on the Cartozia Website.
*Yes, I did the cover! You can see a close-up detail here.
Photos compiled by Jen Vaughn.