Our final act for this year's concert of words is Tatterdemalion. I've often used this word to describe myself, as I detest shopping, & will wear favorite garments to tatters.
When I was sketching ideas, I first thought of Hans Christian Anderson's "The Little Match Girl," but the idea of painting her just made me too sad, so I decided to portray a busker of the Victorian era. His sheet music is Gilbert & Sullivan's "A Wand'ring Minstrel, I" ("…a thing of shreds & patches, of ballads, songs & snatches…"). Oh, & why is he an otter? Just because I love painting anthropomorphic animals & the name Otterdemalion popped into my head!
I painted him in warm colors, but given the subject matter I thought it would be interesting to offer a print in the sepia-toned series I call "Tinctures."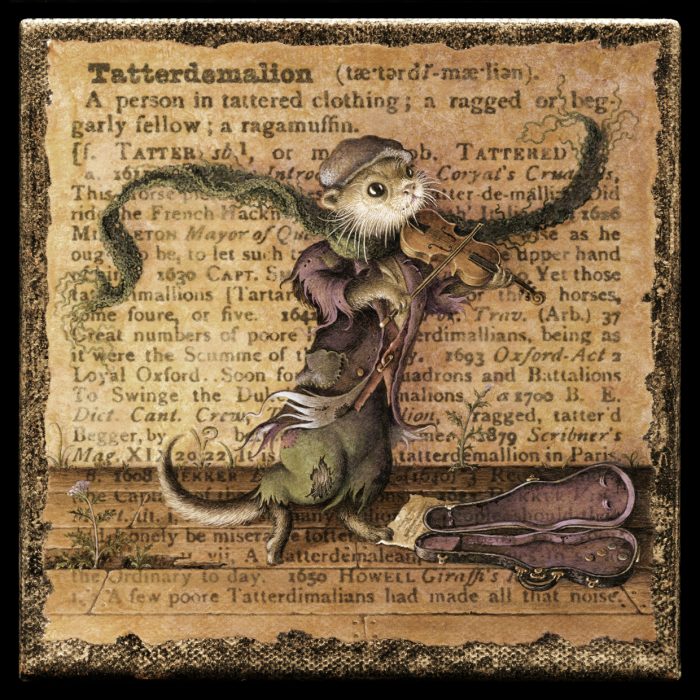 Both are available in my Etsy Shop, Curious Art Lab.
Thank you again to Anu for inviting me back for this week, always my favorite gig of the year. And thank you to all who have joined me here! May your days be merry & bright & full of music!