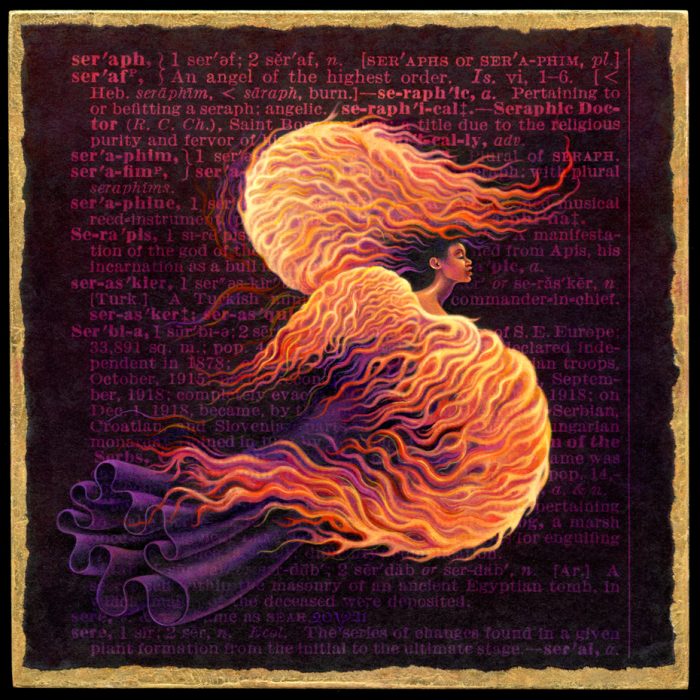 When I first sketched out this seraphic being, it had feathery wings that were fiery only in color, much like the phoenix in Fulgor.
Although I do love to paint feathers, as I thought more about the word's etymology–
"From Latin seraphim, from Greek seraphim, from Hebrew seraphim, from saraph (to burn)."

A.Word.A.Day
–I decided to try a rough sketch of a straight-up flaming version. Once it began to take shape, I never looked back.
As I was painting the face I tried to capture a sense of seraphic serenity, but also of empowerment & determination. I visualized a being capable of bringing light & comfort in dark times, like fire itself, but also holding immense power & mystery.
This was my second painting on panel after Daedal. The (slightly) larger size and smoother surface seemed to befit an angelic entity!
The original painting & prints are now available in my Etsy shop, Curious Art Lab.