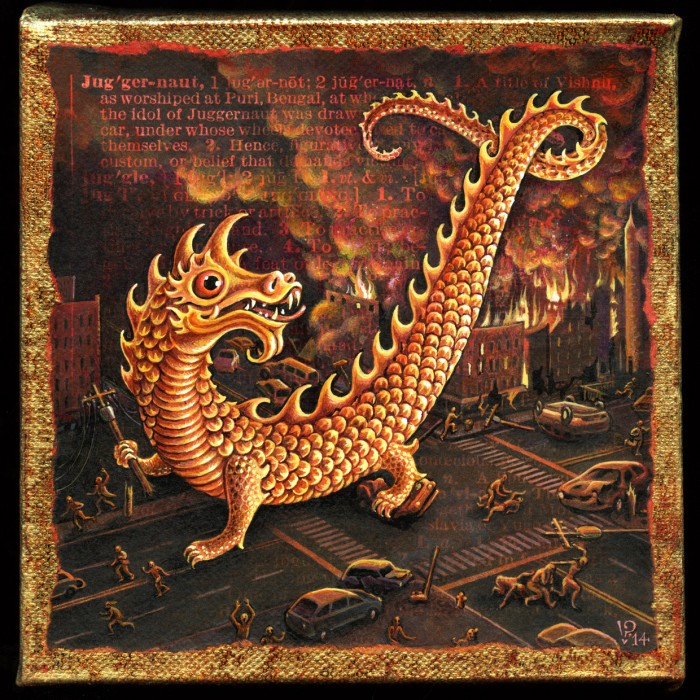 Oh, you thought I was talking about the relentless march of the holiday retail machine? Nope, that's last week's news. Now it's time to brace yourself for this year's mighty, unstoppable A.Word.A.Day illustration series!
Today's word is "juggernaut," "a massive relentless force, person, institution, etc. that crushes everything in its path."
Though the word's origins lie in Hindu tradition, my thoughts went immediately to Godzilla, then back to earlier rampaging Asian monsters. A gigantic golden dragon could certainly destroy a city, while forming a fairly convincing curiotype letter "J"!
This painting & prints thereof are now available while they last* in my Etsy shop. So I guess now we're back to the holiday retail theme. ;-) *Original art SOLD… wow, that was fast!
More A.Word.A.Day art to come! Tomorrow some kitschy cluckers clutching coffee. Can you guess the word?