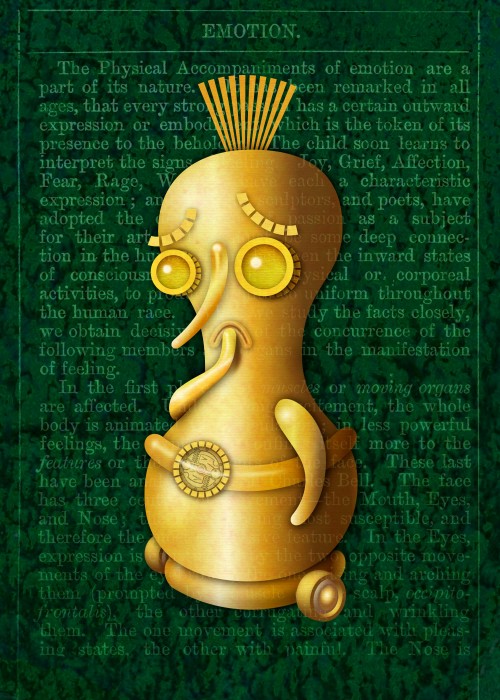 Here come the AlphaBots!!
I decided my theme would be Artificial Emotional Intelligence. Each bot will represent an emotion. Should be fun!
I also decided (probably very foolishly) that AlphaBots would be the perfect opportunity to teach myself Adobe Illustrator. (AI for AI, get it?) I've used it now & again for some type/lettering work, but I've never tried to make an image with it before. It's a whole new world & cranking out this simple little bot nearly drove me crazy! I'm still not at all happy with the gradients & such. I hope when I learn the ropes a little more I can touch him up, poor fellow.
Appropriately enough, I started the alphabet with angst– I certainly felt enough of it as I was attempting this effort!
The background text/texture is imported from Photoshop, as is the little belt buckle ornament, but everything else is AI. Wish me luck with this project! I hope the next one doesn't take this long!