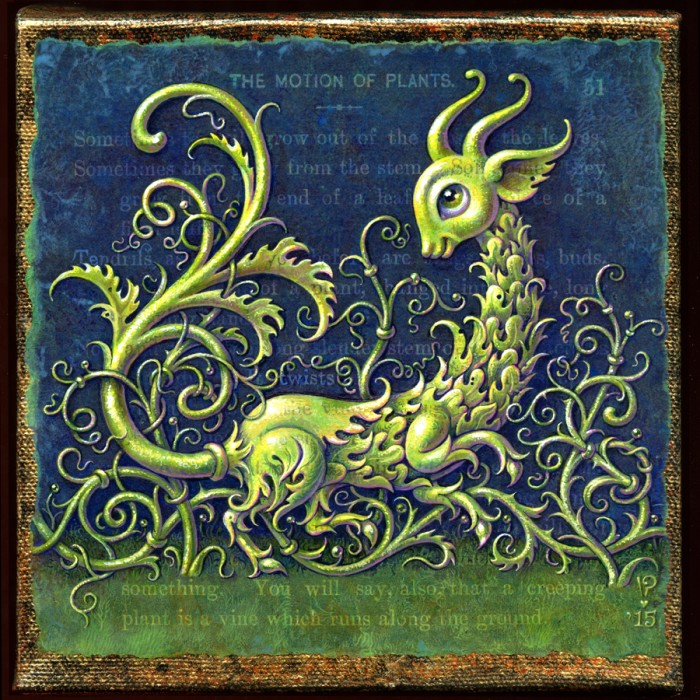 I was planning to post this image for Illustration Friday's prompt "Ruckus" because the word immediately made me think of Festus & Mercury: Ruckus in the Garden by Sven Nordqvist, one of our family's favorite children's books. If you've never encountered this book, please get hold of a copy immediately! It's a quirky, hilarious tale of an old farmer & his mischievous cat & their mad adventures in gardening.
This painting, of course, is a different sort of ruckus, inspired by my well-established love for tendrils.
I didn't finish quite in time to post for "Ruckus," but luckily it sort of works for "Outside" too!
The text comes from this delightful old book, a flea market find: