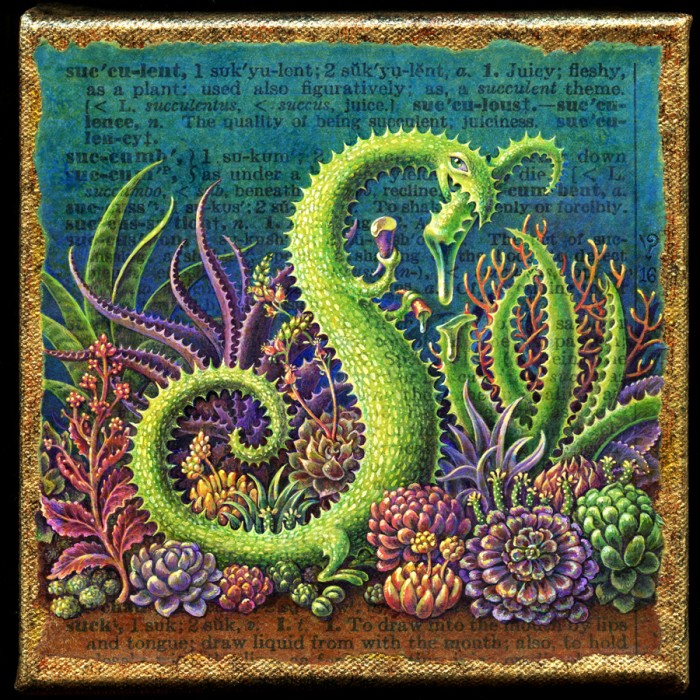 Nothing is more delicious than a good, juicy word, & A.Word.A.Day provides one every morning. I'm honored to be illustrating for Anu Garg's succulent site again this week, & especially delighted to be given this word this year. In June we visited The Huntington Botanical Gardens in San Marino, California, & saw the most astonishing collection of succulents there in the Desert Garden. My East-Coast eyes couldn't get enough of their curious shapes & colors. There were a number of lizards enjoying the landscape as well, & I would not have been very surprised if an aloe-esque creature like this "S"-shaped fellow had appeared in one of the beds. Even an alien or a dinosaur would have seemed right at home!
(By the way, the Desert Garden is just one of many, & we were so entranced by all of them that we barely had time to pop into the Library at the end of the day before it closed– which was a pity, because their collection of rare books & manuscripts is as spectacular as the collection of plants.)
Original sold but prints still available in my Etsy shop, Curious Art Lab.